A Brief Summary
On the Books: Jim Crow and Algorithms of Resistance is a text mining project of the University of North Carolina at Chapel Hill Libraries with the goal of discovering Jim Crow and racially-based legislation signed into law in North Carolina between Reconstruction and the Civil Rights Movement (1865-1968). Here is what we are making:
A publicly accessible, plain-text corpus of North Carolina Session Laws from 1865-1968 for general legal and historical research, and a list of racially-biased laws discovered.
A public git repository containing general scripts, open source software, and documentation for the benefit of future collections as data projects.
A short white paper describing our methods and workflows for accurate, large-scale OCR text conversion and text analysis for future teams seeking to create large-scale digital corpora and/or experiment with data-driven discovery.
A website for educators and researchers interested in Southern and African American History that lists and contextualizes North Carolina segregation laws we uncover from the Jim Crow era (1877- 1965).
We will also be doing some outreach about the project, and plan to:
Present about the project to local and national audiences.
Present about the project to K-12 educators.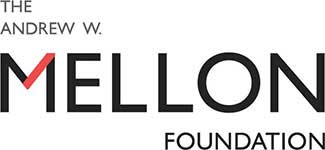 The work of On the Books: Jim Crow and Algorithms of Resistance is funded by the Andrew W. Mellon Foundation as part of the first cohort for Collections as Data: Part to Whole.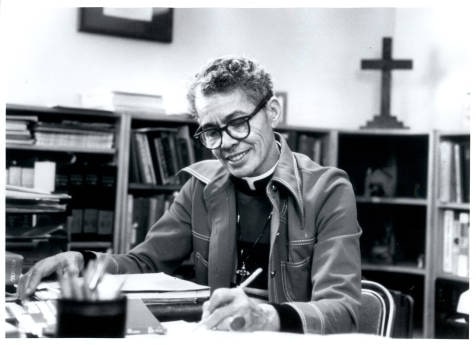 In Honor of Pauli Murray
Reverend Dr. Pauli Murray was a lawyer, Episcopal priest, and human rights activist. Murray was co-founder for the National Organization for Women and author of States' Laws on Race and Color (1951), which Thurgood Marshall called "the bible of the civil rights movement." The book cataloged racially-based laws in every state of the country, including Murray's home state of North Carolina. In 1938, the University rejected the admission of Pauli Murray on the basis of the color of her skin. More information about Pauli Murray is available from the Pauli Murray Project, featuring an exhibit about her life.
The work of On the Books honors Pauli Murray's legacy, expanding on her work researching and identifying racial codes of the Jim Crow era. Murray identified over 60 North Carolina laws; our initial methods have revealed many more.
Algorithms of Resistance
On the Books: Jim Crow and Algorithms of Resistance uses text mining and machine learning to identify racist language in legal documents, helping expose the wide-ranging effects of Jim/Jane Crow on the American South. We have coined the phrase "algorithms of resistance" in reference to Safiya Noble's Algorithms of Oppression: How Search Engines Reinforce Racism (2018). If algorithms can reinforce racism, could we also use algorithms to fight racism? Instead of proliferating racist ideas, can algorithms help us better study the history of race and advocate for justice?
The Team
Marrying history, social justice, and cutting-edge digital research methods requires a diverse team. The project is heavily interdisciplinary, relying on experts in African American history, special collections, digital research, data analysis, and data visualization. Additionally, we find ourselves consulting with a growing number of specialists in areas including information science, legal information, optical character recognition, and text analysis.
From the University Libraries:
Lorin Bruckner, Text Analysis and Visualization Expert
Sarah Carrier, Content Expert and Outreach
Rucha Dalwadi, Documentation and Content Developer (Research Assistant)
María R. Estorino, Executive Sponsor and Liaison to the Library Leadership Team
Amanda Henley, Co-Principal Investigator and Project Lead
Matt Jansen, Co-Principal Investigator, Text Analysis Expert, and Statistician
From UNC Department of History:
William Sturkey, Disciplinary Scholar
From JSTOR Labs:
Nathan Kelber, Senior Advisor
Additional Project Consultants and Collaborators:
Daniel Anderson, Professor for Pilot Project: NC Jim Crow Laws, 1899-1919
Ryan Cordell, OCR Specialist and author of A Research Agenda for Historical and Multilingual Optical Character Recognition
Kristen Foote, Research Assistant and Lead for Pilot Project: NC Jim Crow Laws, 1899-1919
Anna Goslen, Metadata Librarian
Aaron S. Kirschenfeld, North Carolina Legal Information Expert
Steve Segedy, Software Developer
Ryan Shaw, Information Science Expert
Kimber Thomas, African American Studies Scholar